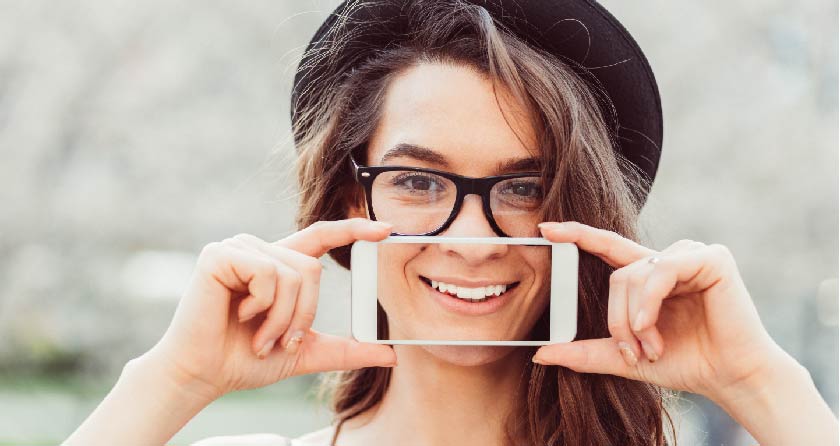 Have you ever been in bed, exhausted and ready for sleep, when you remember that you have to brush your teeth? At that moment, you need all the motivation you can get. But what could possibly persuade you to get out of bed? Turns out, there are some really cool products that could give you that little push you need when all you want to do is drift away to dream land.
Boogie While You Brush
Get your groove on while you brush! Brush DJ is a free app that plays music taken from your phone or music device to encourage you to brush for the whole recommended two minutes, something that most of us rarely do. The app also allows users to set reminders to brush twice a day, floss, use a mouth rinse, and when to schedule an appointment with Dental Solutions. Learn more about Brush DJ here.
Fun Toothpaste Flavors
Ever wished for a more interesting toothpaste flavor than mint? Wish no more! Companies like Marvis now make new and exciting flavors alongside the classic mint, including licorice, cinnamon, ginger, and jasmine. If you're into really funky flavors, check out Mr. Bacon's bacon-flavored toothpaste and Mr. Pickle's pickle-favored toothpaste.
High-Tech Toothbrushes
Technology has infiltrated our toothbrushes. With Bluetooth and apps, toothbrushes today are as high-tech as many of our other devices. There are toothbrushes that will send real-time data to the app on your phone, showing you the spots your brush missed. Others help you track your habits overtime and provide tips on how to improve your brushing technique. There are even brushes that have pressure sensors that light up on the brush if you brush too hard.
A Clean Brush is a Happy Brush
Ever look at your brush and think it's looking pretty gross? Now with Steripods, you can keep your toothbrush head so fresh and so clean for up to three months. These clip-on protectors have active vapors that sanitize, and they fit both standard and electric toothbrushes alike. They also come in fun colors!
Get the Kids Into It!
Disney has made teeth brushing magical with the Disney Magic Timer App. Featuring 23 of your kids' favorite Disney, Marvel, and Star Wars characters, this app encourages kids to brush longer. Every time your child brushes their teeth successfully for two minutes, they'll receive a digital sticker. They can also create their own profile and track their progress with the brushing calendar.
No matter what kind of motivation you use to brush your teeth, Dental Solutions is here to provide you with complete preventive care to keep your smile bright and healthy and we look forward to seeing you at your next visit.