Advanced Dental Technology in Columbus, IN
Our team is proud to offer top-of-the-line care thanks to our modern dental technologies. With advancements in dentistry, we're able to ensure that our treatments are as effective and efficient as possible.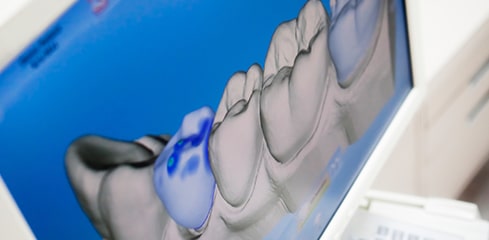 Galileos

3D X-Rays

We've brought the GALILEOS 3D x-ray imaging system into our office. This digital x-ray scanner is mounted on a mechanical arm that rotates around as the scanner projects x-rays in a computer-controlled, cone-shaped beam. Its detailed images can be viewed on a computer monitor in varying angles and views, including 2D, 3D, and panorama. These 3D x-rays allow us to see a more precise view of patients' teeth, bones, tissues, nerve pathways, and airways than ever before. This 3D imaging technology is superb for dental diagnostics and treatment planning. We can plan out entire procedures digitally with such detail that when we perform the actual treatment, it is amazingly predictable and we can better achieve desired results.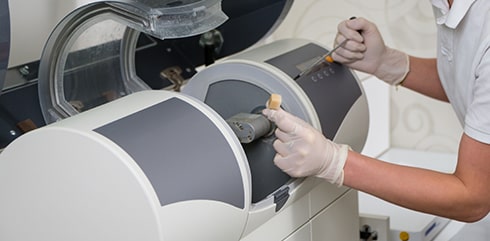 CEREC®
You no longer have to visit the dentist multiple times to get a dental crown made and placed. Instead, you can visit our office where we utilize CEREC technology to create restorations in just one day. At our office, we have an on-site milling unit and utilize smile preview software to design, fabricate, and place your dental crown so that you can leave our office enjoying the benefits of a healthy, fully functioning smile.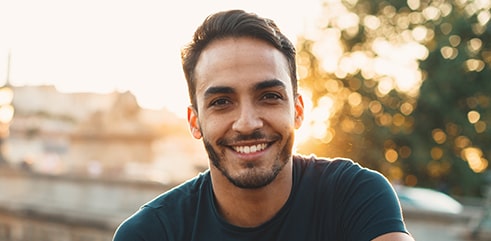 Smile Preview

Software

Want to know what your new smile is going to look like before we even begin treatment? Our team can use digital imaging to give you a preview of your smile! In fact, we will use this smile preview software and work with you to design a model of your dream smile. We start with a digital photo of your mouth as it currently is, and then manipulate it to show you with whiter, straighter, or completely different teeth. Once you're satisfied with the image, we can then design your treatment plan around your goals!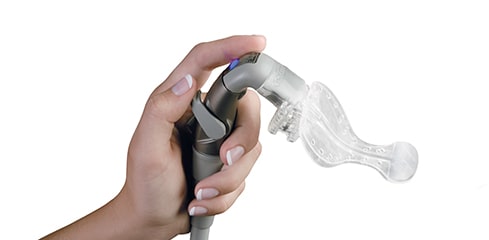 Isolite® Patient Comfort System
Tired of leaving the dentist's office with a sore jaw? The Isolite system is a dental technology that not only gives you a place to rest your jaw while we work, but also lights up your mouth making it easier for us to work. There's also no need for cotton rolls or rinse breaks with Isolite. It comfortably suctions your excess saliva during your treatment.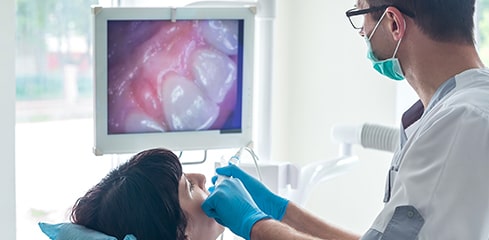 Intraoral

Camera

This diagnostic tool allows us to take high-resolution pictures and videos of the inside of your mouth, so you can see what we see during your exam. Using the images and videos, we can give you a tour of your mouth and walk you step by step through your diagnosis and treatment plan.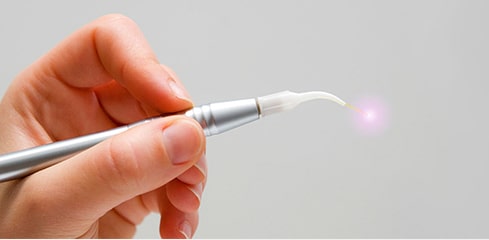 PerioLase® Soft Tissue Laser
Treating gum disease is a lot easier with PerioLase laser gum treatments. Laser gum surgery is less invasive because there are no scalpels involved. This means that there aren't any stitches, either, so the recovery time is faster and more comfortable than ever!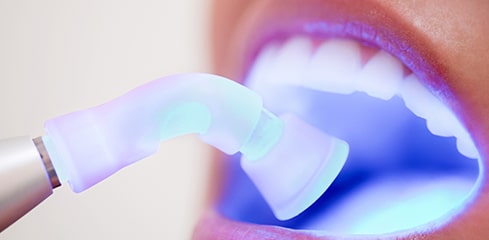 VELscope® Oral Cancer Screening
In 80 to 90% of cases, oral cancer is curable when caught early on. VELscope allows us to perform more thorough screenings of oral tissues. In its early stages, oral cancer can be easily missed because the cancerous tissues look so similar to non-cancerous ones. With VELscope's light technology, we can identify tissue abnormalities that may lead to oral cancer.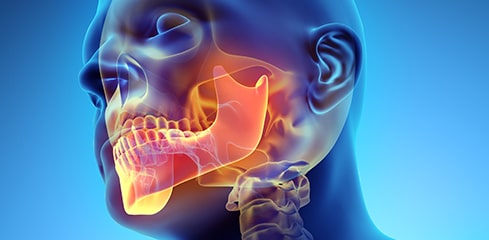 JMT

(Jaw Motion Tracking) Software

We have high-tech jaw motion tracking software to determine a patient's perfect bite — or, in other words, the best way for their jaw, muscles, and teeth to fit and function together. Using this data, we'll be able to pinpoint any dysfunction that might be causing damage, pressure, or overexertion so that we can correct it accordingly. Fixing a misaligned bite can not only alleviate jaw and facial pain, but it can also help relieve headaches and neck aches, too!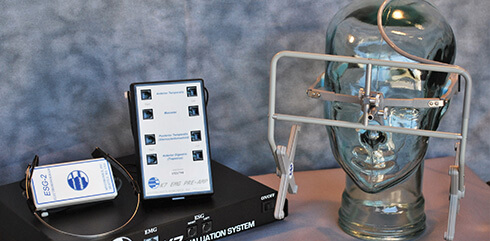 The
K7

Evaluation System

With our state-of-the-art K7 evaluation system, we can measure, record, and display our patients' mandibular functions. From jaw tracking to electromyography to joint sonography, this advanced technology gives us more precise data for improving diagnosis and treatment accuracy. The K7 allows us to measure occlusal function and its effect on the muscles, joints, and teeth. It assists us in diagnosing and treating a wide array of dental issues, such as TMJ/TMD, denture fit, orthodontics, cosmetic dentistry, and full-mouth restorations.
Surgitron Dual RF 120 by Ellman
We take great pride in offering high-tech surgical procedures using the most advanced technology for patients. The Surgitron Dual RF 120 allows us to make precise incisions while simultaneously coagulating blood vessels to minimize bleeding during oral surgery. The Surgitron creates less cellular damage compared to traditional units, which can improve and speed up healing time for our patients at Dental Solutions of Columbus.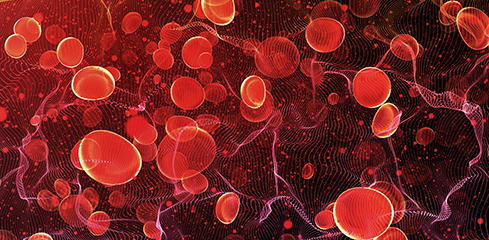 Platelet Rich

Fibrin Therapy

Tooth loss often leaves the jawbone and soft tissues in poor health. Because of this, it can prolong tissue healing and inhibit dental implants from properly fusing with the jawbone. Leukocyte—Platelet Rich Fibrin (L-PRF) is a state-of-the-art technology and treatment protocol that uses platelets from your own blood to stimulate bone growth and healing after oral surgery. With L-PRF, your own blood can help you heal faster!