Children's Dentistry

in Columbus, IN

As parents ourselves, we understand how precious your child's smile is to you. We think there are few sights that can lift your spirits more than the smile of a child. That's why our skilled team goes above and beyond to provide the highest quality care for your little one. Children may feel nervous or fearful about visiting the dentist, but we aim to show them that taking care of their smile is rewarding and fun, too. We want your child to have a positive, stress-free dental experience every time they visit us!
Choosing a Dental Home

For Your Child
When it comes to choosing a dentist for your child and your family, here are some things to consider when picking a dentist:
Comfort. We have years of experience treating children. We work hard to help them feel at ease in our office and comfortable during their treatment. Our team works with a gentle touch and uses kid-friendly terms so that your little one can understand what we're doing.

Understanding. Everyone has hard days, but we know that children have different ways of coping than adults. We are more than willing to make accommodations to help your little one feel safe and relaxed. We tailor each child's dental visit to meet their unique needs whether that be adding in a little more playfulness, working at a slower pace, or taking more time to explain what's going on using props and interactive methods.
Knowledge. Children are like sponges, soaking up knowledge as they experience the world. When pediatric patients visit us, we take the time to recognize learning opportunities. Knowledge empowers any patient, and it especially helps children feel a part of their own dental care. By teaching children the importance of taking care of their smiles early on, they will have the tools they need to enjoy a lifetime of great oral health.

Family. Children's dentistry shouldn't just focus on the child. The needs of the parents and guardians are important, too! Instead of taking your family to different dentists across town, we can see the entire family under one roof! We treat patients in every stage of life and would love to be your family's dental home.
Your Child's

First Visit

To help your child grow up feeling brave about visiting the dentist, it's best to schedule the first appointment early on. According to the American Academy of Pediatric Dentistry, children should visit the dentist when their first tooth comes in and preferably no later than their first birthday. We understand that doesn't always happen for every family, so don't feel embarrassed if you are late in making your child's first appointment. We're happy to have you whenever you come in!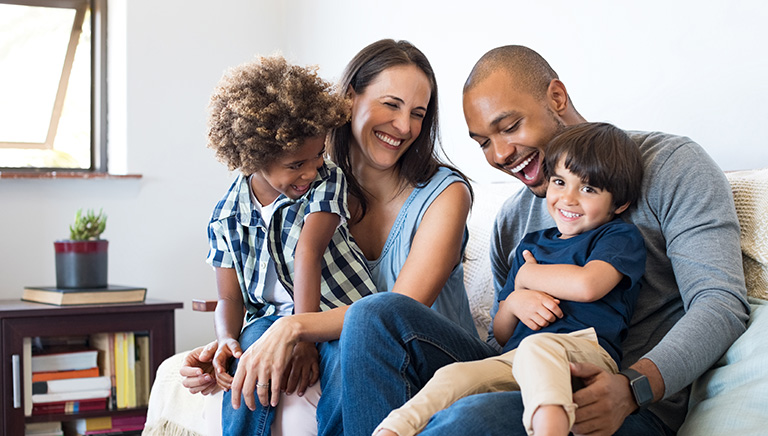 Orthotropics for

Better Health & Better Smiles

Did you know that jaw position can affect not only someone's appearance but their health, too? If you notice that your child's jaw is growing down and back rather than forward, it's important to remedy this as soon as possible (preferably before the age of 10!). Left untreated, it can result in a number of issues with jaw joints, breathing, and facial structure in the future. We offer orthotropics as a solution and natural alternative to jaw surgery!
Facial Growth

&

Development

Most people experience significant growth and developmental milestones during the first 18 months of their life. In fact, 60% of a child's facial development takes place by age six, and 90% by age 12. As children grow and develop, proper breathing is essential to their overall health, development, and even their educational success. Early detection and correction of airway problems can be integral to optimizing this crucial and fundamental physiology.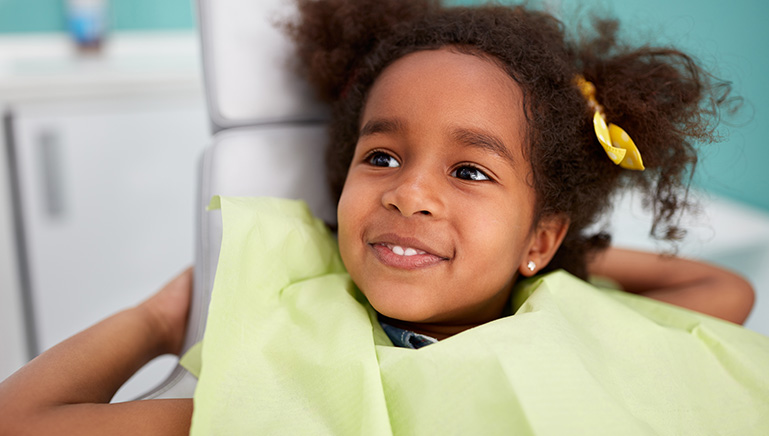 Tongue-Tie
Children with a condition called ankyloglossia have a larger frenulum (fold of tissue that keeps the tongue from moving too much or overextending). This disorder restricts tongue movement and can make eating and talking difficult. Because of this, ankyloglossia is often referred to as being tongue-tied. While this condition may not cause any issues, it can sometimes affect a baby's ability to breastfeed, the future alignment of their teeth, and even cause speech and eating problems. When this is the case, a frenectomy may be required to give your child full functionality of their tongue. The procedure is simple and utilizes laser technology (for infants) to prevent the frenulum from continuing to constrict the tongue. For patients past infancy, Dr. Sitaram uses a scalpel to complete the process. The good news is that the procedure is incredibly short (typically around 20 minutes) and stress-free. Dr. Sitaram is proud to announce that he is a Breathe Associate and Ambassador at the Breathe Institute in Los Angeles with Soroush Zaghi, MD, ENT. If your child is tongue tied, schedule a consultation with us today!
Myofunctional

Therapy

When children develop proper swallowing habits early on, they will translate into adulthood. If the orofacial structure, muscles, and physiological responses aren't working together as they should, it can lead to issues such as mouth breathing, improper swallowing techniques, bite malocclusion (misalignment), and more. With myofunctional therapy, we can help improve your child's breathing, bite, and orofacial posture so that they can enjoy a lifetime of great oral health.
Frequently Asked Questions