Welcome to the

Center for Implants & Oral Surgery

The Columbus Center for Implants & Oral Surgery is a distinct practice inside the Dental Solutions of Columbus office. It is led by Dr. Gabriel Hostalet, a specialist in oral and maxillofacial surgery who serves patients from all over Indiana. As a certified oral surgeon in Columbus, IN, Dr. Hostalet has been thoroughly trained in a full spectrum of specialty oral and maxillofacial treatments from routine wisdom teeth removal to complex dental implant procedures. Whatever dental care you need, we want you to be able to get it here. Additionally, we have the GALILEOS 3D x-ray imaging system to make the treatment we provide more predictable with better results. This technology is superb for dental diagnostics and treatment planning, computer-guided surgery, and sharing 3D imaging and information with referring doctors for follow-up care.
Meet Our Skilled

Oral Surgeon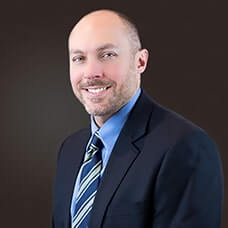 Dr. Gabriel Hostalet
Dr. Hostalet chose to pursue a career in oral surgery because he saw it as a unique bridge between dentistry and medicine. Following dental school, he completed a four-year residency in oral and maxillofacial surgery at the Indiana University Medical Center and became a Fellow of the American Association of Oral and Maxillofacial Surgeons.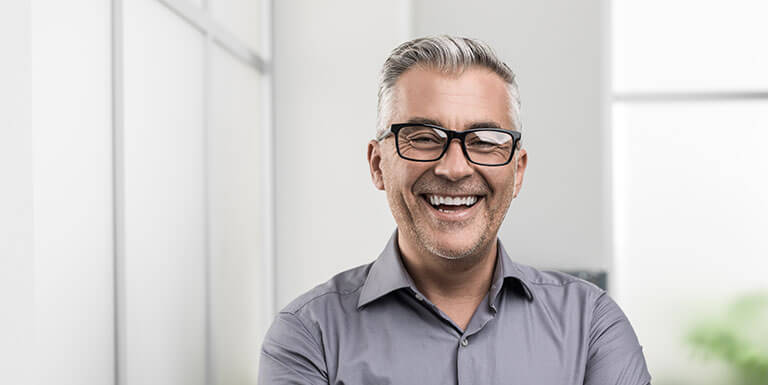 Bone

Grafts

There are a number of reasons why patients are referred to an oral and maxillofacial surgeon like Dr. Hostalet for a jawbone graft, also called jaw reconstruction. The most common reason is to prepare and strengthen weakened bone in the jaw so it will be strong enough to receive a dental implant. "If you have been missing a tooth for quite some time or have severe gum disease, your jawbone is likely to have lost bone density. A bone graft replaces missing bone and also stimulates new growth so that your jaw will be able to easily support an implant, heal from mouth trauma, or recover from the effects of a disfiguring disease such as cancer or a congenital condition like cleft palate. Isn't it amazing what modern dental healthcare makes possible?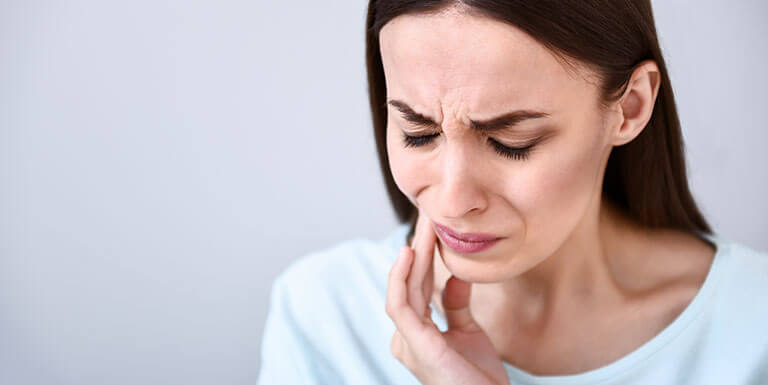 Emergency

Extractions

Extracting a tooth means removing it from the mouth. If our team of talented oral surgeons can help save your natural tooth for a healthy and attractive result, they will. However, some dental conditions may require a tooth extraction in order to preserve a patient's oral health. These range from infection and pain to very advanced decay or trauma to the mouth. You can rest assured that Dr. Hostalet strives to understand and meet your oral surgery needs, and he only recommends treatment that he feels will benefit your oral health and smile now and into the future. He will discuss with you why the procedure is necessary, what it will entail, and what will be done following treatment to help you maintain a healthy, happy smile.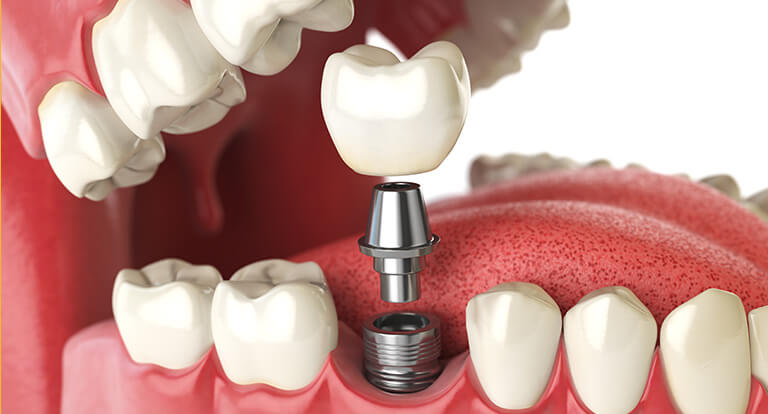 Dental

Implants

A dental implant is a small titanium post that can be surgically placed into the upper or lower jaw to serve as a replacement for the root portion of a missing tooth. Because of the biocompatible properties of titanium, a dental implant fuses with the surrounding jawbone to become a solid anchor for the replacement tooth that goes on top of it (called a dental implant restoration). Dental implants can be used as a long-lasting solution for replacing one or more missing teeth, and for stabilizing dentures. If you have been referred to us by your dentist, Dr. Hostalet will place your implant(s), then you can return to your dentist for the restoration.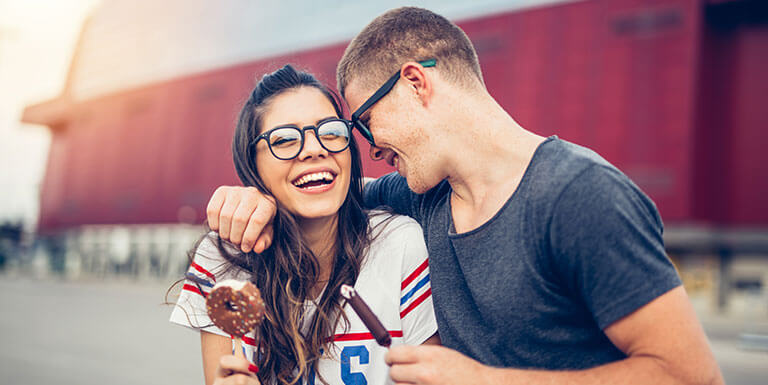 Wisdom Teeth
Removal
Wisdom teeth are the third set of molars, and they grow in last, usually between the ages 15 and 25. Some people are fortunate enough to have no problems with their wisdom teeth, and they keep them like their other two sets of molars. Lucky ducks! However, when wisdom teeth don't come in properly, they can cause serious problems. Some wisdom teeth grow in at the wrong angle or don't even make it that far, getting trapped or "impacted" underneath the gums. They can also cause crowding, make other teeth crooked, or damage adjacent teeth. When you visit us for a consultation, we will explain the treatment and also talk with you about your sedation options. Your comfort is very important to us!
Post-Operative

Instructions

Every oral surgery procedure will have a designated set of aftercare instructions. Once your procedure is complete, Dr. Hostalet will walk you through your at-home care in order to help you have a smooth and speedy recovery. We'll make sure that you feel confident and comfortable caring for your smile post-op and do everything we can to make the process as stress-free as possible. Since most oral surgery requires sedation, we ask that you bring a friend or a loved one with you to your procedure so that they take notes and ask any questions about the aftercare instructions while your sedation is wearing off and drive you home since you won't be able to get behind the wheel.