Are you missing most or all of your teeth and looking into your tooth replacement options? Have you heard about All-on-4®Dentures but you aren't quite sure what they are? Here, we'll go over their benefits and compare them to their traditional counterparts.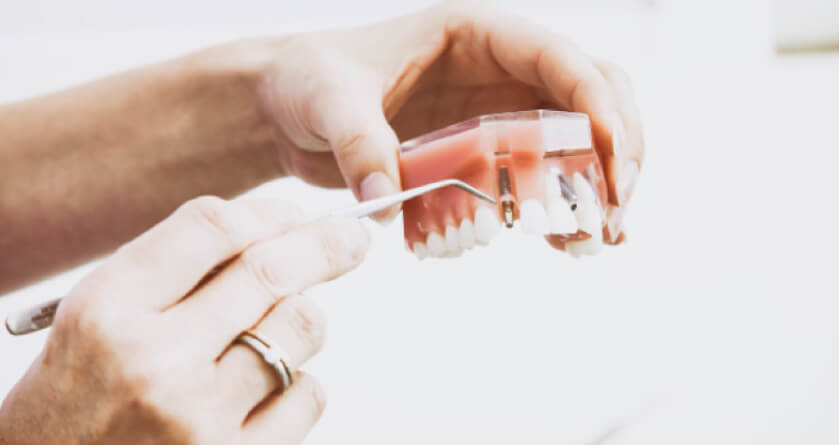 What Are All-On-4 Dentures?
With the All-on-4 tooth replacement method, you can replace your entire top or bottom arch of teeth with just FOUR dental implants. To further understand this technique, you must first understand what dental implants are. They are small, titanium, biocompatible posts that mimic a natural tooth's root. They are surgically placed into the jawbone to create a stable foundation for a denture (or any other tooth restoration) to attach to.
What Sets Them Apart?
Compared to uncomfortable, ill-fitting traditional dentures that slip and slide throughout the day, Traditional dentures require sticky, messy adhesives and don't provide the same level of security as All-on-4. Traditional dentures also don't provide stimulation for the jawbone. Because of this, the jawbone will continue to degrade over time causing you to need a new set of dentures as your jaw shape changes. All-on-4 treatment is a revolutionary tooth replacement method that keeps your denture securely in place and preserves your bone density. The four implants are strategically placed into your jawbone to provide the best support for your denture. All you have to do is snap your denture onto the implants and continue going about your day. Four implants can dramatically change your quality of life!
Benefits of All-On-4
All-on-4 is a popular tooth replacement method among patients and doctors alike. It provides a host of benefits, such as:
Long-Lasting
Look, Feel & Function Like Natural Teeth
Simple, Snap-On Capabilities
Stimulates Jawbone & Prevents Bone Loss
Stress-Free Eating, Smiling & Talking
& So Much More!
Are you ready to get back to smiling and living your life to the fullest? Please contact our office to schedule your one-on-one denture consultation. We look forward to hearing from you!