Dental technology is always evolving, and patients like you get to reap the benefits. Laser dentistry is cutting edge, and it is one of the many technologies available here at Dental Solutions of Columbus. Read on to learn about the benefits of this top-of-the-line technique.
Laser Treatment
At our office, we're proud to offer PerioLase laser gum treatments. With this technology, we can utilize lasers to address periodontal disease, known also as gum disease, easily and comfortably. Using laser, the dentist can target and remove bacteria and infected gum tissue, allowing access to the tooth root and address the issue with minimal pain and discomfort.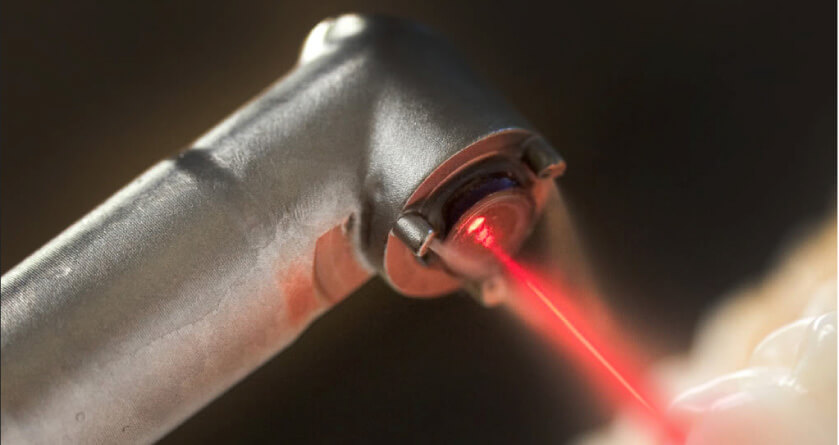 Benefits of Lasers
Lasers offer many benefits, chief among them a less-invasive procedure and manageable recovery. Treatments with lasers are much less intrusive than typical dental procedures requiring a drill and a scalpel, leaving the patient with an easier healing process, reduced bleeding and swelling, and no stitches. Patients undergoing laser therapy also feel less pain and pressure during and after the treatment, and they may not even need to undergo anesthesia. Without the pain typically associated with such procedures, and with the absence of sharp tools and daunting drills, patients need not experience the same dread and anxiety that has traditionally accompanied a visit to the office for dental work.
Other Technologies Available At Our Office
Here at Dental Solutions of Columbus, our team is committed to offering our patients the best care possible, and that means staying on top of trends in advancements in the dental care field. Other technologies available at our office include the GALILEOS 3D x-ray imaging system, CEREC same-day dental crowns, smile preview software, VELscope oral cancer screenings, and more.
To learn more about the advanced dental technologies we offer, please contact our office. We look forward to hearing from you!