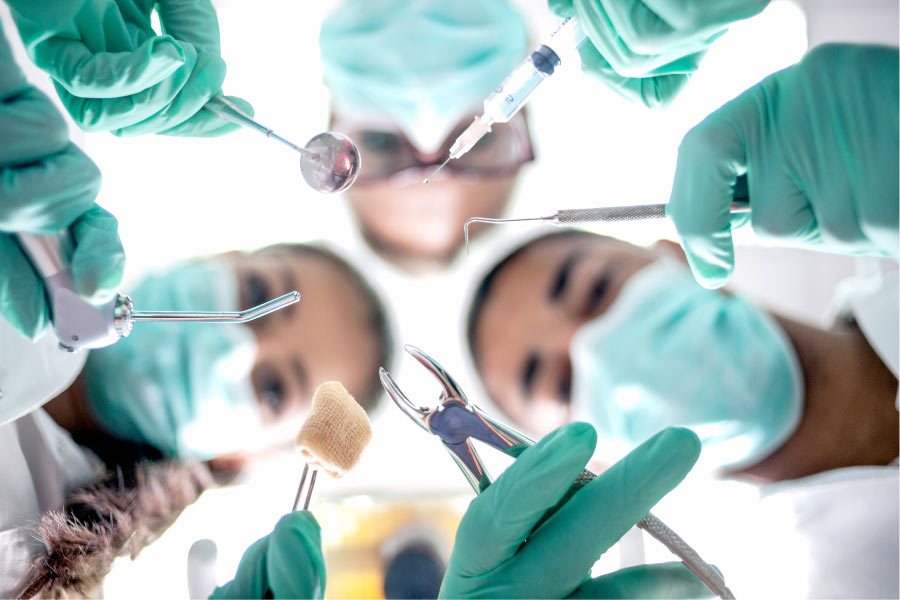 Are you in need of oral surgery and looking for the right dentist to do the job? Some general dentists perform oral surgeries. However, certified oral surgeons have received extensive training to perform a wide range of oral surgery treatments. In this blog, we'll discuss what sets oral surgeons apart from general dentists.
What Do Oral Surgeons Do?
Oral surgeons have undergone advanced training in oral and maxillofacial treatments. After completing four years of dental school, oral surgeons spend an additional four to six years after dental school training in a surgical environment. Oral surgeons focus strictly on performing oral surgeries and work diligently to perfect their specialty.
While some general dentists perform oral surgeries, it's not an everyday thing. This often means you will get better results from an oral surgeon who practices their craft on a regular basis.
What Types of Treatments Do Oral Surgeons Provide?
Wondering if the dental treatment you need can be done by an oral surgeon? Here are some of the most common procedures oral surgeons perform:
Dental Implant Placement
Jaw Realignment
Repairing Broken Bones in Face Including the Jawbone
Simple to Complex Tooth Extractions
Soft Tissue Biopsies
TMJ Surgeries
Meet Our Experienced Oral Surgeons
At Dental Solutions of Columbus, we have an in-house oral surgery center, The Columbus Center for Implants and Oral Surgery. The Columbus center has two in-house oral surgeons to take care of our patients' oral and maxillofacial surgical needs. Dr. Hostalet and Dr. Shelton utilize advanced, computer-guided surgery to perform precise, accurate procedures.
Dr. Gabriel Hostalet
Dr. Hostalet chose to pursue a career in oral surgery because he saw it as a unique bridge between dentistry and medicine. Following dental school, he completed a four-year residency in oral and maxillofacial surgery at the Indiana University Medical Center and became a Fellow of the American Association of Oral and Maxillofacial Surgeons.
Dr. Jared Shelton
Dr. Jared Shelton enjoys working in oral surgery because of its ability to help restore smiles, alleviate pain, and eliminate diseases. After receiving his Doctorate of Dental Medicine, he pursued a six-year combined residency in oral and maxillofacial surgery at the University of Kentucky in Lexington, KY.
Are you looking for a skilled oral surgeon? Please contact our office to set up a consultation!
Contact us to learn more about the services we provide! We look forward to hearing from you!