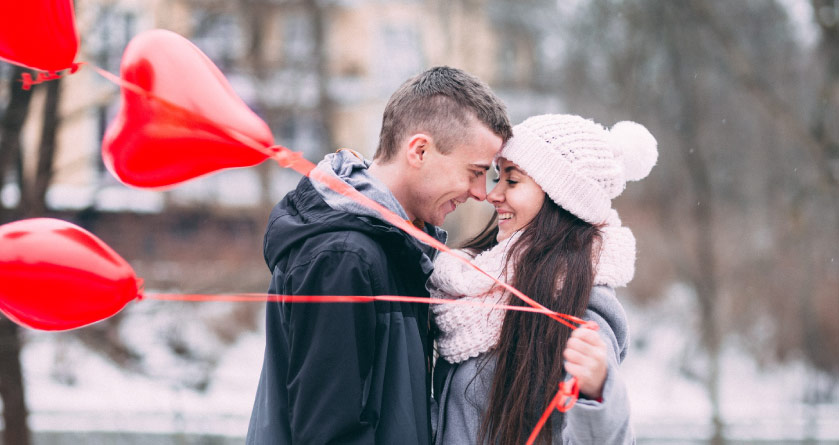 As this year ends, colder weather is descending upon us. Not only does the changing of the seasons mean holiday decorations, sweater weather, and snow; it also means that your body will begin to adapt to cooler temperatures.
In addition to chapped lips and dry skin, cold weather woes can extend to your teeth. If your teeth are feeling extra sensitive this holiday season, read on to find out a few common reasons why as well as what you can do to alleviate your discomfort.
Age
Did you know that as you age, your teeth may become more sensitive? Research from National Institutes of Health reports that patients between the ages of 30 and 40 report the highest levels of tooth sensitivity. However, there is a good chance you will grow out of this sensitivity as you get older.
Grinding
Excessive grinding and clenching can wear down the enamel on your teeth. This exposes dentin, which is the next layer that connects to your nerves and pulp. When this happens, cold foods and cold air can make your teeth feel especially sensitive. As the cold winter air hits your teeth, it may feel uncomfortable or even painful.
Brushing Too Hard
Much like grinding your teeth, brushing too hard can cause the enamel on your teeth to wear away and expose the more sensitive layer of dentin underneath. Always use a soft-bristle brush and think about trying an electric toothbrush so you're not brushing too hard.
If you've noticed that your teeth are feeling extra sensitive this winter, talk to our friendly team about what you can do. Dr. Sitaram and Dr. Hostalet often recommend that our patients switch to a sensitivity toothpaste and use the right amount of pressure when brushing. For folks who grind their teeth, we can create a custom nightguard that will protect your teeth while you're sleeping.
Depending on your situation, we may also use a tooth desensitizer or a fluoride treatment that can reduce the sensitivity of your teeth. Regardless, you can be sure that we will work hard to create a custom plan that protects your teeth and gives you the results you want. Call our office today to schedule your next appointment.