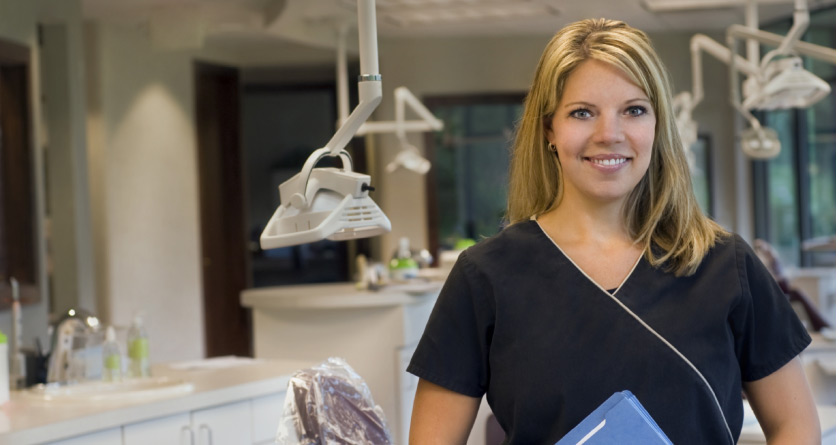 In honor of Dental Assistant's Recognition Week (March 1-7), we want to take this opportunity to thank the wonderful, caring, and knowledgeable dental assistants who make Dental Solutions of Columbus feel like a home away from home. In this blog post, we'll describe what the role of a dental assistant is, along with what sets our unique team apart from the rest.
What Is a Dental Assistant?
Dental assistants play a very important role in dental practice. They're often some of the first faces a patient sees, and has the important task of taking x-rays, listening to the patient's concerns, and also cleaning and flossing their teeth before they are ready to be examined by the dentist, among many other critical duties. Dental assistants require an equal balance of friendliness, professionalism, trustworthiness, and knowledge, and we're so proud to have a number of dental assistants who possess all of these qualities on our staff.
Meet Your Friendly Columbus, Indiana Dental Team
Our team is made up of kind, caring professionals whose top priority is to deliver quality dental care comfortably. Along with our modern dental office, we offer superior care to each and every one of our patients. In fact, friendliness and professionalism are words that our patients often use to describe our staff!
Our dental assistants are well-versed in the latest, state-of-the-art technology to provide our patients with the most super and accurate oral health care possible. This page details just some of the many instruments and methods that we use here at Dental Solutions of Columbus in order to deliver comfortable, top-notch care.
Visit Dental Solutions of Columbus Today
If you are looking for an unrivaled dental experience, we encourage you to visit Dental Solutions of Columbus! Contact us to learn more about our services and to schedule an appointment today!