Let's face it, no one really looks forward to having dental surgery, especially if you already have dental anxiety. It can feel like a necessary evil, but dental sedation takes the evil part out of it by helping you feel relaxed, comfortable, and in control of the situation. Here are the different options we offer at Dental Solutions of Columbus and the differences between them.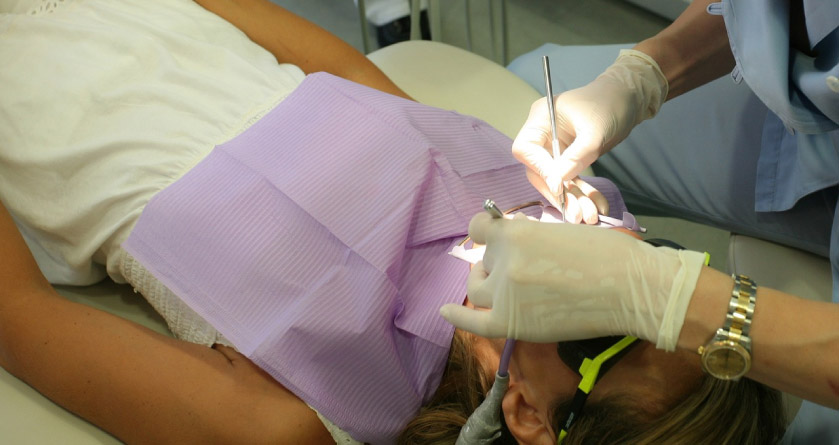 Nitrous Oxide (Laughing Gas)
Nitrous Oxide is a sweet-smelling and odorless gas that you slowly breathe in right before your treatment. In no time, you'll feel completely at ease yet conscious during your treatment. The best part is that its effects wear off soon after your treatment is over, so you will be feeling like yourself in no time! This is a popular option for younger patients.
Oral Conscious Sedation
Unlike nitrous oxide, oral conscious sedation is administered through a prescription pill about an hour before your treatment begins. Like nitrous oxide, you are conscious and able to respond during your treatment while feeling deeply relaxed and at ease. It does take some time for the medication to wear off after your treatment, so you should arrange a ride home in advance!
Intravenous (IV) Anesthesia
We also provide IV sedation to those who need it. The anesthesia is delivered intravenously and is quickly absorbed into your blood. With this form of anesthesia, the patient goes into a deep sleep and their oxygen levels and vital signs are carefully monitored throughout treatment. This is a popular option for those who are having their wisdom teeth removed or are having dental implants placed.
You don't have to let fear get in the way of your oral health. No matter what type of patient you are or what type of procedure you're receiving, we are happy to take time to talk through the right dental sedation option for you so that you can have a safe and comfortable treatment. Don't hesitate to contact us today at Dental Solutions of Columbus!