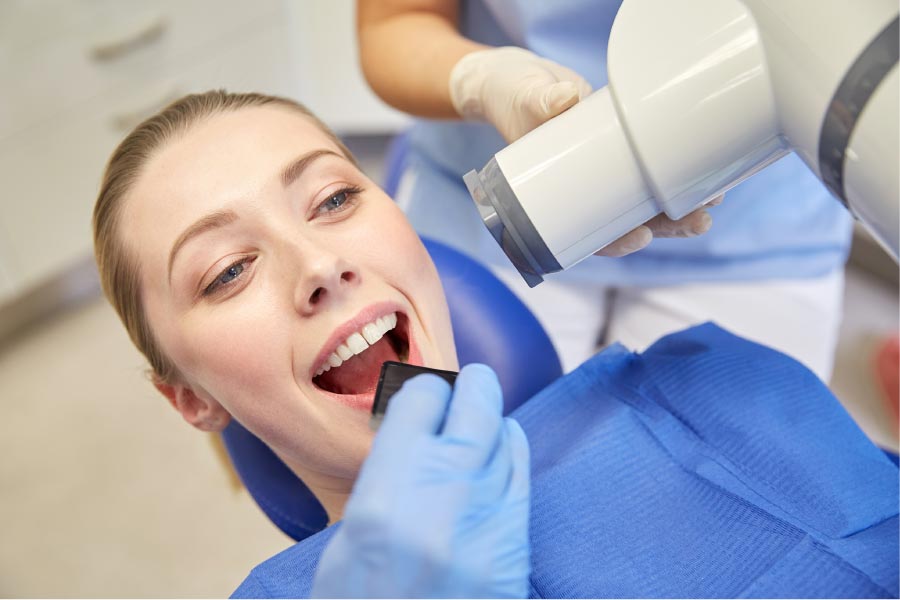 With so many advancements in technology these days, going to the dentist may look different than what you are used to. Digital X-rays, for instance, are becoming the norm in dental offices, replacing old school film X-rays. Read more to learn what to expect when getting digital dental X-rays.
How Do Digital X-Rays Work?
Taking X-rays is one of the most helpful ways for your dentist to get a close look at your teeth and jawbone. With digital X-rays, you'll be asked to bite down on a small sensor that is connected to a computer. Within moments, high-quality images of the inside of your mouth will appear on the computer screen, letting your dentist know if there are any problem areas that need to be checked on.
What Are the Benefits of Digital X-Rays?
One major advantage of digital X-rays is how quickly they produce results. Your X-rays show up nearly instantly! They are also much more precise than regular X-rays, helping our team see even the smallest details of your teeth. With digital radiography, we can make more accurate diagnoses and develop more comprehensive treatment plans. Another benefit of digital X-rays is that they are safer than a traditional X-ray machine, as they expose patients to much less radiation—up to 90% less! When you consider the convenience, precision, and safety of digital X-rays, it becomes clear that they are the best option when it comes to dental radiography.
Digital X-Rays in Columbus, Indiana
At Dental Solutions of Columbus, we pride ourselves on providing the best care available to all of our patients. Our GALILEOS 3D X-ray imaging system lets us get more detailed information about patients' teeth, bones, tissues, nerve pathways, and airways than ever before. And that is just one example of the state-of-the-art technology available at Dental Solutions of Columbus. Please contact our office to schedule your next appointment.