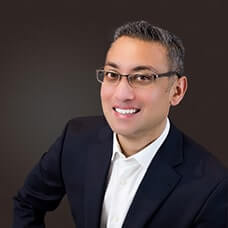 Even though we're further into 2020, we at Dental Solutions of Columbus think it's important to look back on the year we had in 2019. It's always helpful to review what we did so we can find ways to continually improve for the beloved community we serve. We are proud to share that as part of our efforts last year, one of our very own dentists, Dr. Dipesh Sitaram was voted a topDentist for 2019. Our team has seen how hard he works first hand, and we're excited to have him recognized for this on a larger scale.
About topDentists
Starting back in 2007, topDentists was created to help people find top-quality dental professionals across the country. What sets topDentists apart though is that the dentists and specialists on this list are chosen by their peers after a substantial selection process. This means that dental professionals themselves are discussing who they believe to be leaders in their field. It also means that dentists can't simply buy their way onto the list!
As part of the selection process, dentists are reviewed for their years of experience, continuing education, and effectiveness with patient care. They're also looked at for how they use emerging techniques in the industry and what their manner is with patients. This helps to ensure that the dentists who are chosen are truly the top of their field.
About Dr. Dipesh Sitaram
Dr. Dipesh Sitaram has never been one to skate by in his field. Fueled by a passion for dentistry, he is always pursuing opportunities to expand his knowledge and field of care. Every year, Dr. Sitaram completes around 200 hours of continuing education coursework so he can stay up-to-date. He has also completed additional training in orthodontics, orthotropics, cranio-cervical dynamics, frenectomy surgery, and more. Additionally, Dr. Sitaram has made an effort to pair state-of-the-art technology with relaxing amenities so that every patient he sees can experience a higher level of dental. All together, these genuine efforts have helped to set him apart.
The rest of the Dental Solutions of Columbus team would like to applaud Dr. Sitaram for this award, and we invite you to come into our practice to see for yourself why he's truly a top dentist. Contact us today to schedule your appointment. We look forward to hearing from you!