If you don't feel particularly chatty during your dental appointments, we understand! Let's be real, it's hard to talk while you're holding your mouth open so we can work in there. Dr. Sitaram and our team at Columbus Dental Solutions still enjoy seeing and getting to know you when we can! We thought you might enjoy a chance to get to know the doctor a little better, too. We asked Dr. Sitaram 13 questions, and here are his answers:
Where were you born?
Big Springs, Texas.
When you were a kid, what did you want to be when you grew up?
I always wanted to do dentistry. I consider myself lucky to be living a lifelong dream. It makes coming to work something that I look forward to, and it fuels my drive to keep learning and getting better all the time. I love what I do.
What's your favorite food?
Steak… Really any kind of meat. I like sushi, too. The funny part about that is most Indians are vegetarian, including my wife. What can I say? In some ways, I'm a rebel.
What's a food that you refuse to eat?
If it's still moving, I won't eat it. Otherwise, game on!
What's your favorite holiday?
Thanksgiving. It's the only time of year that I cook, or at least that I cook a lot.
What's the last really good book you read or listened to?
I pretty much only read dental stuff and investment stuff. I'm a nerd. Does it count when I read children's books to my kids?
What's your favorite TV show?
Grey's Anatomy.
What was the last movie you saw that you really liked?
Candidly, I don't remember the last time I watched a movie or just stopped to relax. I maybe should do that sometime soon.
Do you have a favorite kind of vacation?
The beaches of Hawaii, for sure. We don't do it slow-paced, though. I like to get up and get going, so we usually have activities starting at 7am. I want to maximize any time that I get to spend there.
What's your goofiest habit?
I pick my nails. At least when I have gloves on, you can't see them.
What do you consider your greatest accomplishment?
Hmm, that's a tough question because I want to give a long answer. My family, obviously. I have also been blessed in business, and I find it exciting to go after dreams, work hard, and see things happen. I do my best to give back where and when I can. I want to make the field of dentistry and the world in general a better place.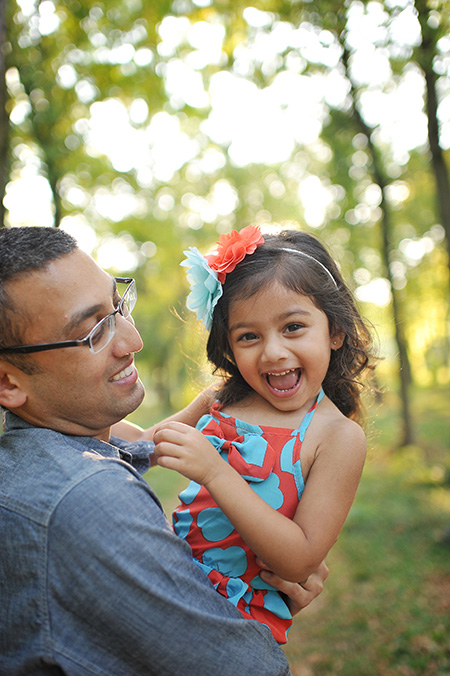 If you could have any superpower, what would it be?
It would be something to do with helping create a fair economy for everyone who's willing to work hard. Could that be a superpower?
What do you wish you had more time to do?
Spend more time with my wife and kids. There's so much to do and time passes quickly. I need to be careful about pausing to enjoy small moments with my family. That's probably a good reminder for everyone.
Want to make an appointment with Dr. Sitaram? Call us today or email us. We'd love to meet you!