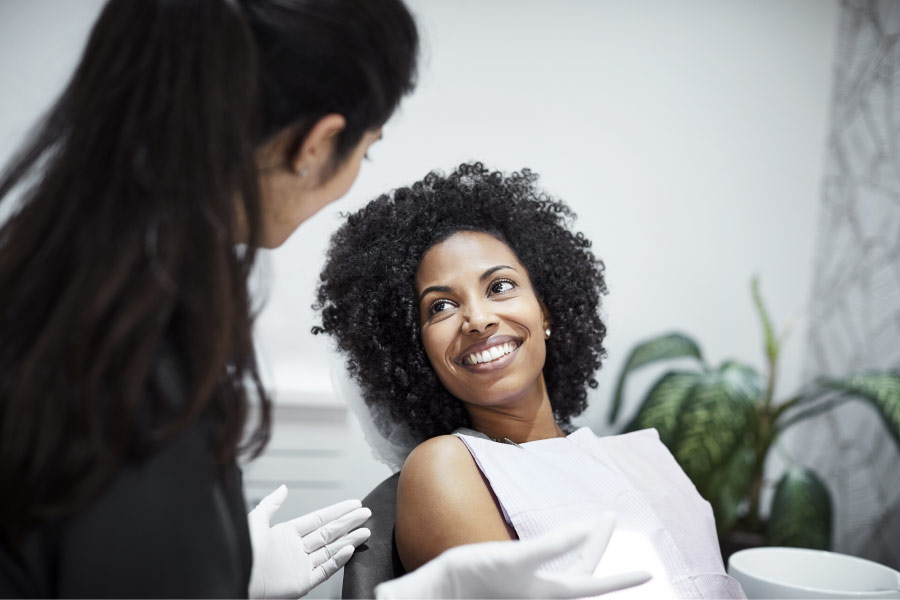 What comes to mind when you think of services you get at a dentist's office? Teeth cleanings, dental fillings, wisdom teeth removal… and myofunctional therapy? Chances are not the last one! While myofunctional therapy isn't part of the average suite of dental services, our Columbus dental office takes pride in offering advanced care to our community, and that includes this state-of-the-art therapy. Here's a little bit more about what it is and how it can help:
What Myofunctional Therapy Is
We know the name "myofunctional therapy" sounds a bit complicated, but it can be boiled down to a simple idea: This therapy is a way to train your brain to develop new habits to treat mouth and snoring conditions. It's all done through a customized, exercise-based treatment plan—kind of like what you might experience in physical therapy. Each step and facet of the plan will be fully formed around your unique health concerns.
How It Can Help
With myofunctional therapy, we can help retrain facial muscles in order to fix issues with facial aesthetics, facial development, jaw joint movement, and more. For example, a child with an improper oral posture might have constantly parted lips or a recessed jawline. He or she could benefit from myofunctional therapy!
By correcting such issues, this therapy aims to help the patient avoid problems like teeth grinding and clenching, bite misalignment, increased risk of cavities, mouth breathing, speech problems, TMJ-related headaches, facial pain, and more. Every case is unique in its needs and treatment plan, which also means that each patient experiences different health benefits!
Myofunctional Therapy at Dental Solutions of Columbus
Want to see if myofunctional therapy can help you? Book a consultation with Dental Solutions of Columbus today! We'll sit down with you to discuss your case and your specific needs, and then help you determine if this leading-edge treatment is the answer you've been looking for.
Contact us to learn more about the services we provide! We look forward to hearing from you!