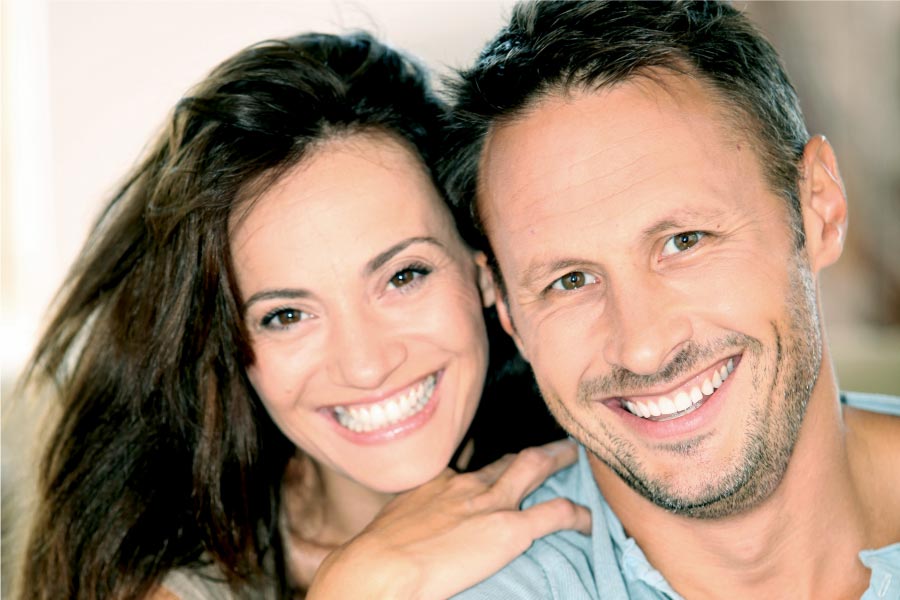 If you're unhappy with your smile, porcelain veneers are one of the best ways to upgrade your look and boost your confidence. Thanks to our experience and expertise, your veneers will look and feel natural. How does this process work?
Planning Your Veneers
If you're able to get veneers, the first thing we'll do is go through the step-by-step process. We'll create a 3D model of your final smile and mock-up restorations. You'll be able to see and feel how the treatment affects your facial structure. Using the smile preview software, we'll choose the shape, color, and look of your teeth. The mock-ups also let us make any necessary changes before we start the treatment. With these tools, we can be sure that the porcelain veneers look as natural as possible.
The Veneers Process
Once we've designed the treatment, it's time to get started. We'll first remove a thin layer of enamel from the teeth we're placing veneers on. This allows the thin shells to sit flush with your natural teeth without looking or feeling bulky. We'll then take digital impressions of your teeth, which an off-site lab uses to create your custom porcelain veneers. Why this material? Porcelain is similar to your teeth's natural enamel. When the lab sends the veneers back to our office in Columbus, we'll bond them to your teeth. Be sure to take good care of your veneers with proper oral hygiene and regular cleanings!
Getting Veneers at Dental Solutions of Columbus
If you have teeth that are chipped, stained, misshapen, or just not as perfect as you would like, veneers are a great solution. Thanks to modern cosmetic dentistry techniques, veneers look and feel very natural. If you're interested in transforming your smile with Dr. Sitaram, please contact us today to set up a consultation!