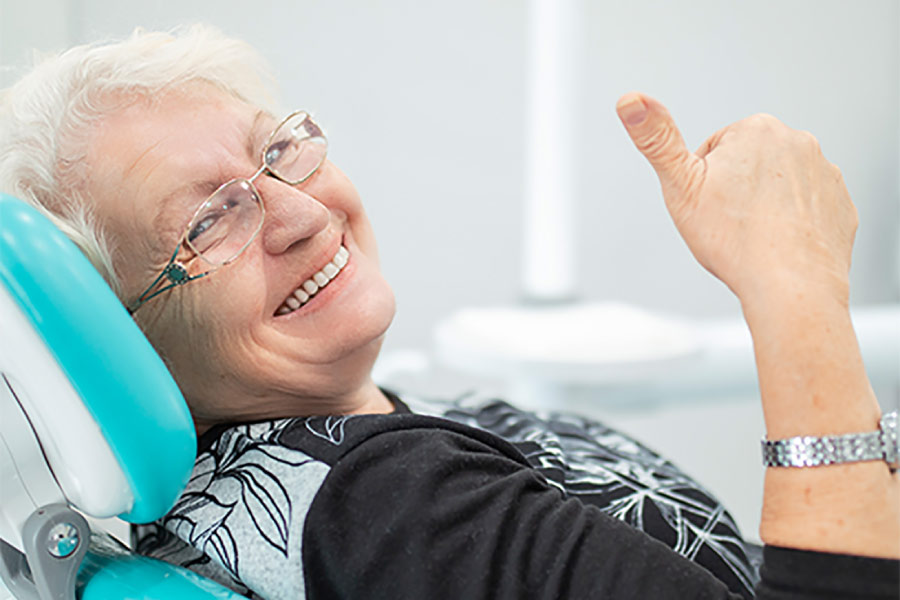 Cancer comes in a variety of forms, but luckily, oral cancer is one that is highly curable when caught early. So how do you catch it early? You keep an eye out for its common signs! Yes, your dentist will be checking for oral cancer at your routine dental appointments, but for the rest of the time you're not in their care, you can do your due diligence by keeping an eye out for these symptoms.
Symptoms of Oral Cancer
There are a few different symptoms of oral cancer, and they can appear alone or in some combination with each other. Here are some of the most common to watch for:
Red or white patches in the mouth
Swelling or bumps inside or around the mouth
Mouth sores that don't heal
Unexplained bleeding in the mouth
Jaw swelling
Difficulty chewing, swallowing, or moving tongue
Loose permanent teeth
Chronic sore throat
Hoarse voice or change in voice
What to Do if You Notice Symptoms
If you've spotted any of the previously mentioned signs of oral cancer, contact a dental professional and request an appointment. That way you can get properly examined and tested. We've all been there where we worried ourselves to death because of reading about some medical symptoms online. Don't put yourself through the stress! Let a trusted dentist help you through the situation and give you a correct diagnosis and proper treatment plan if necessary.
Oral Cancer Screenings at Dental Solutions of Columbus
If you're interested in getting an oral cancer screening done, contact Dental Solutions of Columbus! We provide these screenings as part of our general dental services. We know anything to do with cancer can seem pretty scary, but our friendly, experienced team will be there to help you feel calm and well taken care of every step of the way.
Contact us to learn more about the services we provide! We look forward to hearing from you!