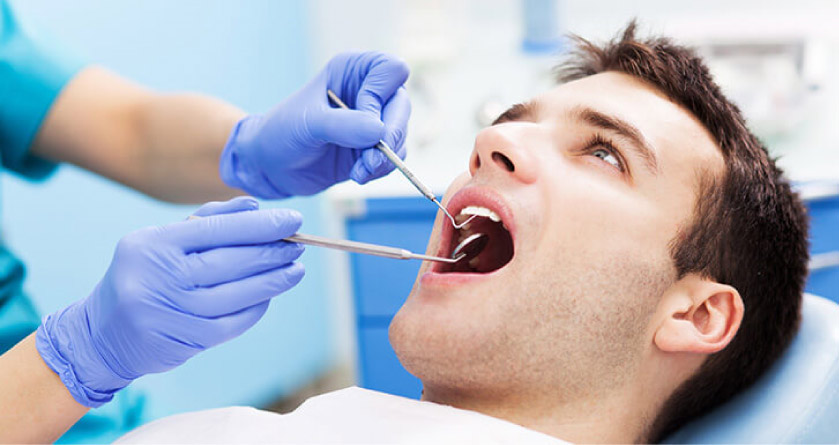 These days, it's become standard for dentists to do an oral cancer screening during a patient's regular dental checkup. This simple screening can make a big difference since oral cancer caught early is considered very curable. There are two main ways an oral cancer screening can occur: with a visual check and with a detective tool. Here's a little bit more about what we look for in each scenario:
Visual Oral Cancer Screening
With a visual oral cancer screening, one of our dentists will examine your mouth, including your gums, lips, cheeks, throat, roof of your mouth, and underneath your tongue. What we're looking for are any abnormalities like bumps, unusual patches of color (normally red or white), ulcers, and swelling. We will also feel under your chin and around your jaw to see if there are any masses or swollen areas. Sometimes the symptoms of oral cancer can cause pain, so we may ask if you feel any discomfort when we're checking a certain area.
Oral Cancer Screening with VELscope
At Dental Solutions of Columbus, we're proud to use VELscope technique to provide early detection for oral cancer. This handheld tool issues a fluorescent light that identifies soft tissue abnormalities that we wouldn't otherwise be able to see with the naked eye. The light will show a different color for healthy tissue versus unhealthy tissue.
If it happens that we notice an abnormality during your oral cancer screening, we may ask to perform further tests to properly diagnose the issue.
Oral Cancer Screening at Dental Solutions of Columbus
With an oral cancer screening, just a few minutes could end up saving your life! If you're interested in getting an oral cancer check with VELscope at your next biannual visit, just mention it to our team when you make your appointment. Don't hesitate to ask us if you have any questions about either the visual screenings or screenings with our detection tool! Please contact our office today!