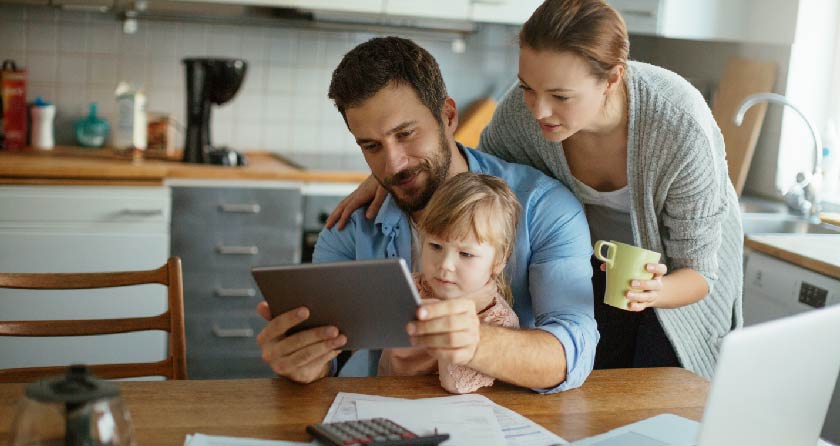 At Dental Solutions of Columbus, we believe that high quality dental care is something that everyone should have access to, and affordability should never be a reason why you postpone an appointment. We know that not all of our patients have adequate dental insurance, so that's why we offer a lot of flexibility in helping you pay for your treatment. We accept payment in the form of cash, checks, debit, and credit cards, and we are also pleased to offer a number of financing options to help you cover the cost of your dental care.
Consultations
Before you receive your treatment, we will be pleased to discuss the costs with you and help you plan accordingly. If you have dental insurance, we can help you divide the costs into insured and uninsured procedures to help you determine your out-of-pocket expense. Some procedures, such as oral surgeries or treatment for TMJ, might be covered under medical insurance, so we'll take that into consideration, too. We will review your coverage with you to help you maximize the benefits that you do have and to keep the cost as manageable as possible. We'll even file any claims and track them for you.
Flexible Financing Options
If you don't have insurance or the cost of your treatment isn't covered by your insurance, we are pleased to offer flexible financing options through the following:
CareCredit® – CareCredit offers monthly payment plans up to 24 months with no interest and no annual fees. You can even pay for treatments for which you have already been billed, so you never have to worry about having outstanding dental expenses.
LendingClub – LendingClub Patient Solutions offers low monthly payments with no up-front costs or fees and has a quick online application process. They offer no-interest plans up to 24 months and low-interest plans up to 84 months, giving you a great deal of flexibility in finding the right plan for you.
Dental Solutions of Columbus knows that the cost of dental treatments can add up quickly, and we pride ourselves on offering complete professional care to all of our patients. No matter what your financial situation, we will be happy to work with you to find an affordable solution that works for you.
Ready to schedule your appointment? Contact us today!