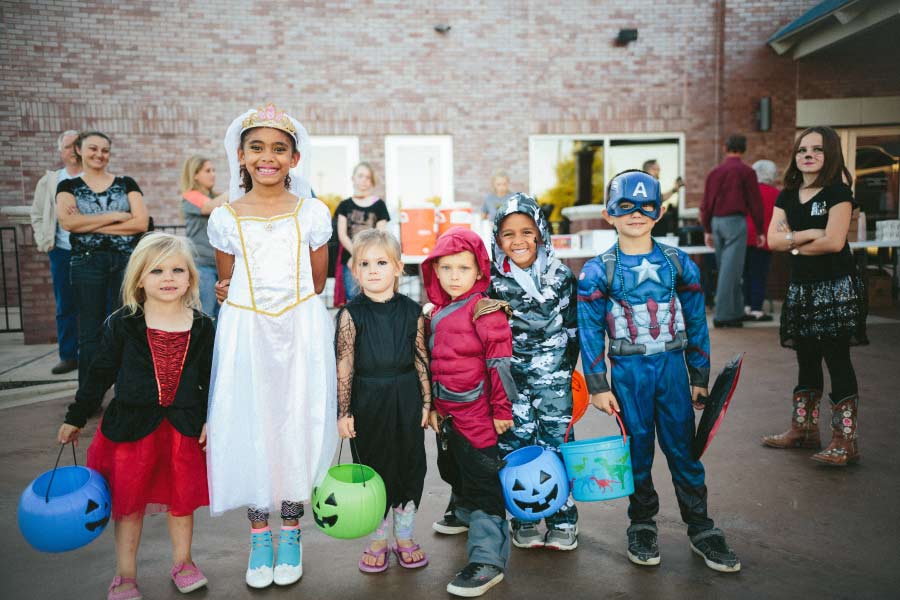 Halloween is just around the corner and this spooky day is filled with many sweet treats. However, it's important to protect your child's teeth from the ghoulish side effects of sugar! Here are some tips to help you navigate Halloween and your little one's oral health.
Implement Lots of Water
Water is a great line of defense against Halloween treats. Have your child drink fluoridated water after finishing their candy and swish it around in their mouth to rinse the sugar off their teeth. Water helps prevent the sugar from eating away at enamel and the fluoride in drinking water helps strengthen and remineralize teeth.
Moderate Candy Intake
We all remember just how exciting getting tons of candy was as kids. However, it's important to set boundaries and limits to how much candy your child can eat in a sitting. Store their candy out of reach and distribute it to prevent them from eating a lot of candy at once. This technique also helps their candy last longer.
Boost At-Home Oral Hygiene Regimen
With extra candy in the house, maintaining a thorough oral hygiene regimen is crucial for your child's smile. Make sure they brush their teeth twice a day and floss at least once a day. In addition to their regular brushing and flossing, we encourage parents to have their kids brush their teeth after they eat candy.
Assess the Types of Candy Your Child Receives
Some candies are harsher on smiles than others. Luckily, the American Academy of Pediatric Dentistry mapped out which candies are the most damaging. Gummy, sticky candies can stick to hard-to-reach areas and be difficult to completely remove. Chocolates, soft candy, and pretzels may be the best choice of treats.
Contact Us at Dental Solutions of Columbus Today!
Have questions about how to take care of your child's teeth during this spooky holiday? Please feel free to reach out to our team at Dental Solutions of Columbus. Our team is ready and equipped to take care of your child's teeth and ensure they are protected every day of the year!
Contact us to learn more about the services we provide! We look forward to hearing from you!