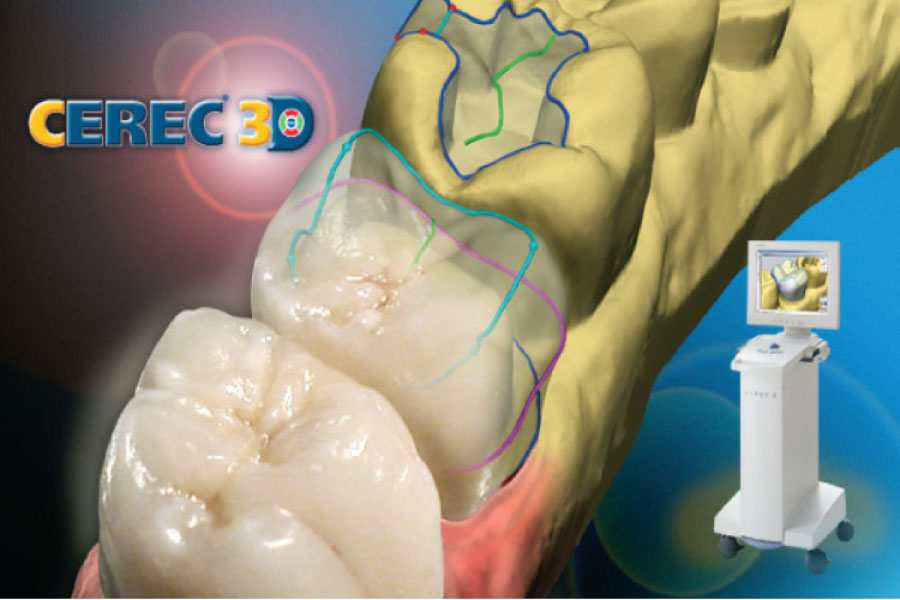 When it comes to dental crowns, we completely understand that you want to choose a type that will withstand the test of time and look great! Thanks to advances in modern dental technology, there is now a state-of-the-art treatment solution for dental crowns, CEREC® same-day dentistry. CEREC has taken the foundation of traditional crowns, but enhanced the treatment process and the final outcome to give patients a truly exceptional tooth restoration option!
How Does CEREC Work?
CEREC stands for Chairside Economical Restoration of Esthetic Ceramics. Utilizing advanced 3D software and imaging, a dentist can take precise digital impressions of a patient's tooth and then create a 3D model of the crown using high-tech Omnicam smile preview software. Once the design of the crown is finished, the crown is fabricated in an on-site milling unit at the office using a high-quality, long-lasting ceramic material. After the crown is made, our dentist will ensure the crown fits perfectly before permanently bonding it over the natural tooth. In as little as one visit, patients will be able to leave the office flaunting a beautiful, restored smile!
Are CEREC Crowns As Good As Traditional Crowns?
Yes! Not only is CEREC equally, if not more durable, than its traditional counterpart, it also takes less than half of the time! Traditional crowns can take up to two weeks from the initial appointment to the creation at an off-site lab to the final placement. CEREC can give patients a durable, beautiful crown in a single dental visit! CEREC utilizes the most advanced dental technology, to create a natural-looking, comfortable crown that will last.
Repair Your Smile with CEREC One-Visit Crowns
You shouldn't have to settle for multiple appointments and messy impressions to restore your smile. CEREC provides patients with an easy, stress-free restoration experience. Please contact Dental Solutions of Columbus to schedule your dental crown consultation. We can't wait to restore your smile!