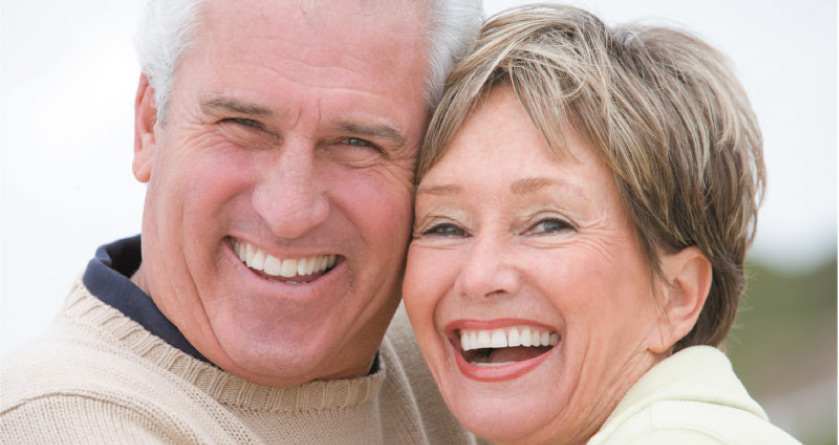 If you're like us, you probably have a list of New Year's resolutions. If improving the appearance of your smile is one of your resolutions for 2020, our staff at Dental Solutions of Columbus can help you get the smile of your dreams with our extensive restorative options.
Missing teeth isn't just a vanity issue—it can seriously diminish your quality of life. Not only do missing teeth weaken your jaw and gums, but they can also make it harder to eat, talk, and smile. Considering a restorative treatment means that you're committed to improving your quality of life and giving yourself the smile you both want and need.
Dental Implants
If you're missing one or more teeth, dental implants can be a great restorative option for you. Consisting of a titanium rod attached to a crown, bridge, or dentures, dental implants are sturdy, long-lasting, and are very easy to care for.
Dentures
Dentures are the ideal solution if you're missing all of your teeth. At Dental Solutions of Columbus, we offer all-on-4 implant-supported dentures, which only require four dental implants to affix your dentures for a secure and functional smile! This means that you won't require that many bone grafts to build up your jaw strength. We use 3D x-rays and computer-guided equipment to ensure accuracy and precision when creating your implants, so you can enjoy a superior restorative treatment faster and more affordable than ever before.
Financing
We believe in the importance of providing quality dental care at an affordable price. At Dental Solutions of Columbus, we'll work closely with you to produce a treatment plan that fits your budget. We'll provide you with cost estimates before we proceed with any treatment and we can assure you that you'll never encounter hidden fees for your treatments. We not only accept most major insurance plans, but we also accept CareCredit© and LendingClub©, both of which offer repayment plans on a schedule that works for you.
Restore Your Smile at Dental Solutions of Columbus
Consider restoring your smile this year, you won't be sorry. Please contact us today to schedule your consultation. We look forward to hearing from you!