Modern dental technology has made getting the straight smile you've always wanted easier and more convenient than ever before. In fact, there are so many options for straightening teeth that you may have a hard time deciding which is the best treatment for you! That's where our team comes in: during your orthodontic consultation, we'll talk about your oral health history, the smile you envision, and other factors to determine which option is the best fit for your goals. You may have heard about permanent retainers and invisible aligners; read on to learn the difference between these.
Permanent Retainers
We often fit patients with a permanent retainer after they complete their orthodontic treatment. This helps keep their teeth from shifting back to their original position. Because permanent retainers are always in your mouth, they tend to maintain your smile's new alignment better than a removable retainer, which is usually only worn at night. However, some patients don't like having a permanent retainer in their mouth because of how it feels and the added maintenance during their oral hygiene routine. But if a patient chooses a removable retainer, they must take care to keep it clean, wear it, and not lose or break it.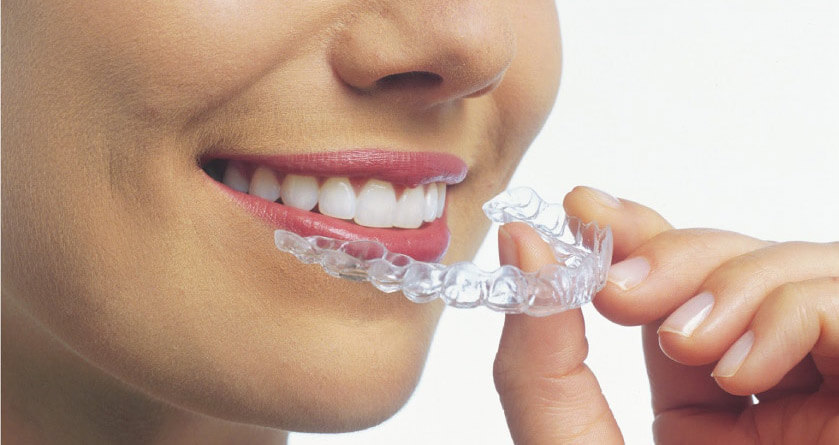 Invisible Aligners
Invisible aligners are often lauded as the most convenient orthodontic treatment out there. They are removed while you brush your teeth and eat, allowing you to continue to enjoy your favorite foods without worrying about them damaging your braces. Because they're virtually invisible, there's no disruption to your appearance — hardly anyone will be able to tell you're receiving orthodontic treatment because there's no wires or brackets obscuring your teeth. Aligners work by gently shifting your teeth over time: you get a new aligner every two weeks or so. One drawback of aligners is that they are not as versatile in what they can treat; they can only address mild to moderate misalignments. Severe orthodontic issues must be corrected with traditional braces.
Reach Out to Our Team!
To learn more about orthodontics and how to achieve a straight smile, schedule a consultation with us today. Our team will consider your personal goals for your smile and walk you through the different options we offer.
Please contact our office to ask our team any questions or to schedule your next appointment.