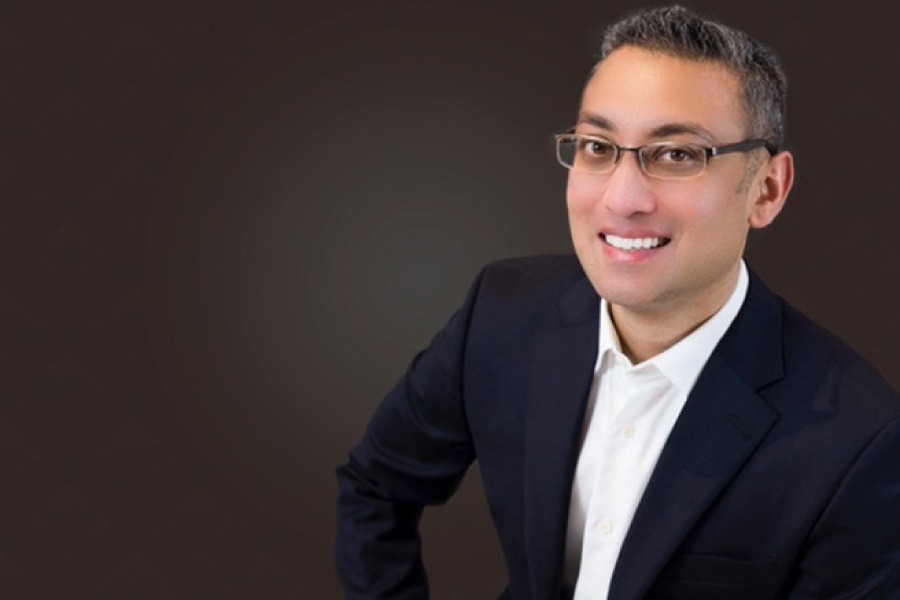 Dr. Dipesh Sitaram is an experienced and talented oral surgeon. In addition to continuing his work at Dental Solutions of Columbus, he will also be on staff at St. Francis Hospital in Indianapolis! Read on to learn more about Dr. Sitaram's credentials and what this new position at St. Francis Hospital can do for your smile!
About Dr. Dipesh Sitaram DDS, MICCMO, FICCMO, OCF
Dr. Sitaram attended Indiana University School of Dentistry. With his continued passion for dentistry and education, Dr. Sitaram immerses himself in many post-graduate training opportunities. He has completed several post-graduate curricula, including Spear Education, Dawson Academy, The Center for Occlusal Studies, Cranio-Cervical Dysfunction series, and a fellowship with the Center of Gneuromuscular Dentistry and Orthopedic Occlusal Advancement.
Dr. Sitaram recently completed his IV Sedation residency and exam to perform oral and cosmetic surgeries at St. Francis Hospital. He has since completed his first surgery at St. Francis and looks forward to treating many more patients in the future.
Making An Impact
Dr. Sitaram is passionate about helping as many people as he possibly can. Through his dental practice and his new position at St. Francis, he can have a positive impact on many patients' lives through oral and cosmetic surgery. By working at Franciscan Health, Dr. Sitaram can take on more challenging and complex cases that he wouldn't typically see at his office. Giving him the chance to assist patients with more severe oral health issues seeking treatment.
St. Francis Hospital
St. Francis Hospital was named, "one of the 100 top hospitals in the United States by Truven Health Analytics." St. Francis Hospital is a full-service facility that offers a wide range of treatments for a variety of needs. To learn more about Franciscan St. Francis Hospital, you can visit their website here.
Are you in need of oral and maxillofacial surgery? Dr. Sitaram is ready and equipped to take care of your needs while ensuring you have a positive, stress-free experience every step of the way. We're committed to getting you back to smiling in no time at all! Please contact our office for more information.