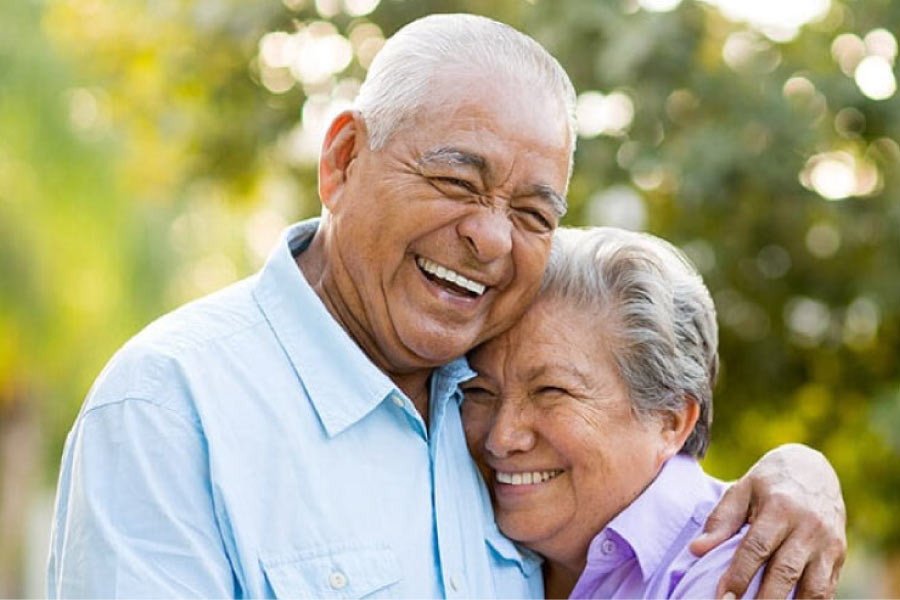 At Dental Solutions of Columbus, we are proud to provide state-of-the-art dental implant placements and restorations. Dental implants are an extremely versatile restorative treatment that can help patients regain a complete, youthful-looking smile!
What Are Dental Implants?
Dental implants are small, titanium posts that are used to mimic a natural tooth's root. They are surgically placed into the jawbone where the missing teeth were. Dental implants are biocompatible and can actually fuse with the jawbone to create a stable, permanent foundation for a tooth restoration. Once the fusion is complete, a custom, natural-looking restoration is made to attach to the top of the implant post. Depending on the patient's needs, a dental crown, bridge, or denture can connect to the implant(s) and fill in the space left behind.
How Are Dental Implants Versatile?
Dental implants are a popular method for tooth replacement because they offer so much versatility for patients. They can replace a single tooth, a few teeth, and even an entire arch of teeth if needed. Dental implants also work well with a variety of restorations so patients along with their dentist can choose which type of restoration they want from crowns to bridges to dentures:
Dental Crowns

Dental crowns can be paired with a single implant to replace missing teeth that are spread out or a singular missing tooth.

Bridges

Dental bridges require two implants and are used to replace a row of missing teeth.

Dentures

Dentures can replace a full or partial arch of teeth when attached to four to eight implants.
Some restorations are permanently fixed on top of the implants while others can simply snap into place and be removed if needed. Patients have the power to choose if they want a fixed or removable restoration!
Are Dental Implants Right for Me?
Each patient is different. However, most patients who are missing teeth are great candidates for dental implants. We recommend speaking with the dentist about your tooth replacement needs and seeing if dental implants are a good option for you.
Dental Implants at Dental Solutions of Columbus
Are you struggling with missing teeth and looking for a versatile tooth replacement option? Contact our office to set up a dental implant consultation today. We'd love to help you achieve a full, healthy smile!
Contact us to learn more about the services we provide! We look forward to hearing from you!